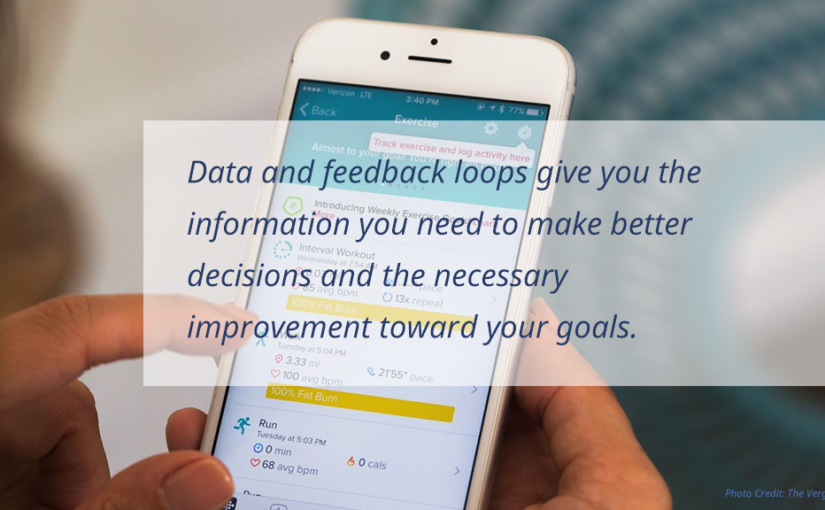 Since receiving a Fitbit Charge 2 for my birthday, I've been wearing it every day for a month now, and I'm fascinated with what I've learned. The Charge Two tracks heart rate, sleep patterns, the number of steps taken, estimates the number of calories burned each day, and so much more. The device even reminds me to take time to breathe and focus on my mental health. Turns out, I am in pretty good shape – my Cardio Fitness Score is 'Good' given a score of 39, and when I make it to 39.6 I'll graduate to 'Very Good'. All in all, I make an effort to maintain my physical fitness by going to the gym 4 to 5 times a week, running and lifting weights.
However, now that I have all this data about my health, I feel compelled to make good use of it. For example, if I lose 14.2 lbs. and increase my cardio by 20%, I would achieve a score of 'Excellent' for Cardio fitness. I am currently training for the Rock 'n' Roll half marathon in March, so there is a good chance that I'll meet my goals. The point, however, is that data and feedback loops give you the information you need to make better decisions and the necessary improvement toward your goals.
Over the last month, I've been working with the finance and project leadership teams to create a standard package of reports to share out to the entire company. The reporting package (not unlike a Fitbit) will provide each of you a monthly summary of Utilization, Billability, and Chargeability as well as summarizing by team and division the operating and performance metrics. We will be extending this to an account base view as well, so we can see revenue, profitability, and the overall employee satisfaction of the Tahzoo delivery team.
With this new feedback loop will come individual goals and opportunities for improvement. We are fortunate to have tremendous market opportunities… but we need to be better stewards of our business and ensure that we are profitable and growing at the same time. For some of you this will be an adjustment, as I will be expecting everyone to make their targets, and more importantly, to show improvement in efficiency over time. Traditionally we haven't run Tahzoo by the numbers, but this is the road ahead for us. If we want to be a world-class Customer Experience Management agency, we'll have to operate in a world-class manner.
Thanks,
Brad